On the history and significance of EuroPride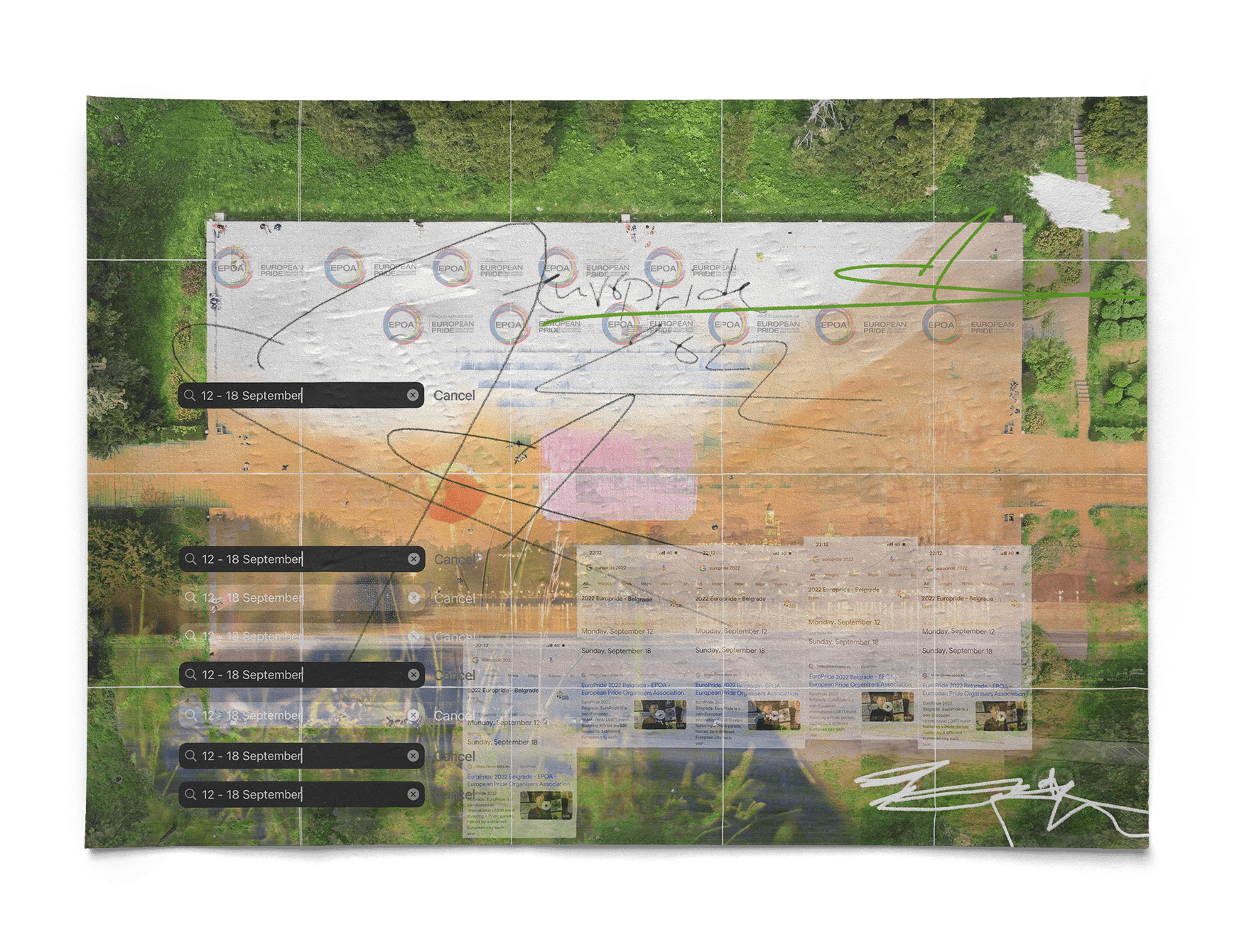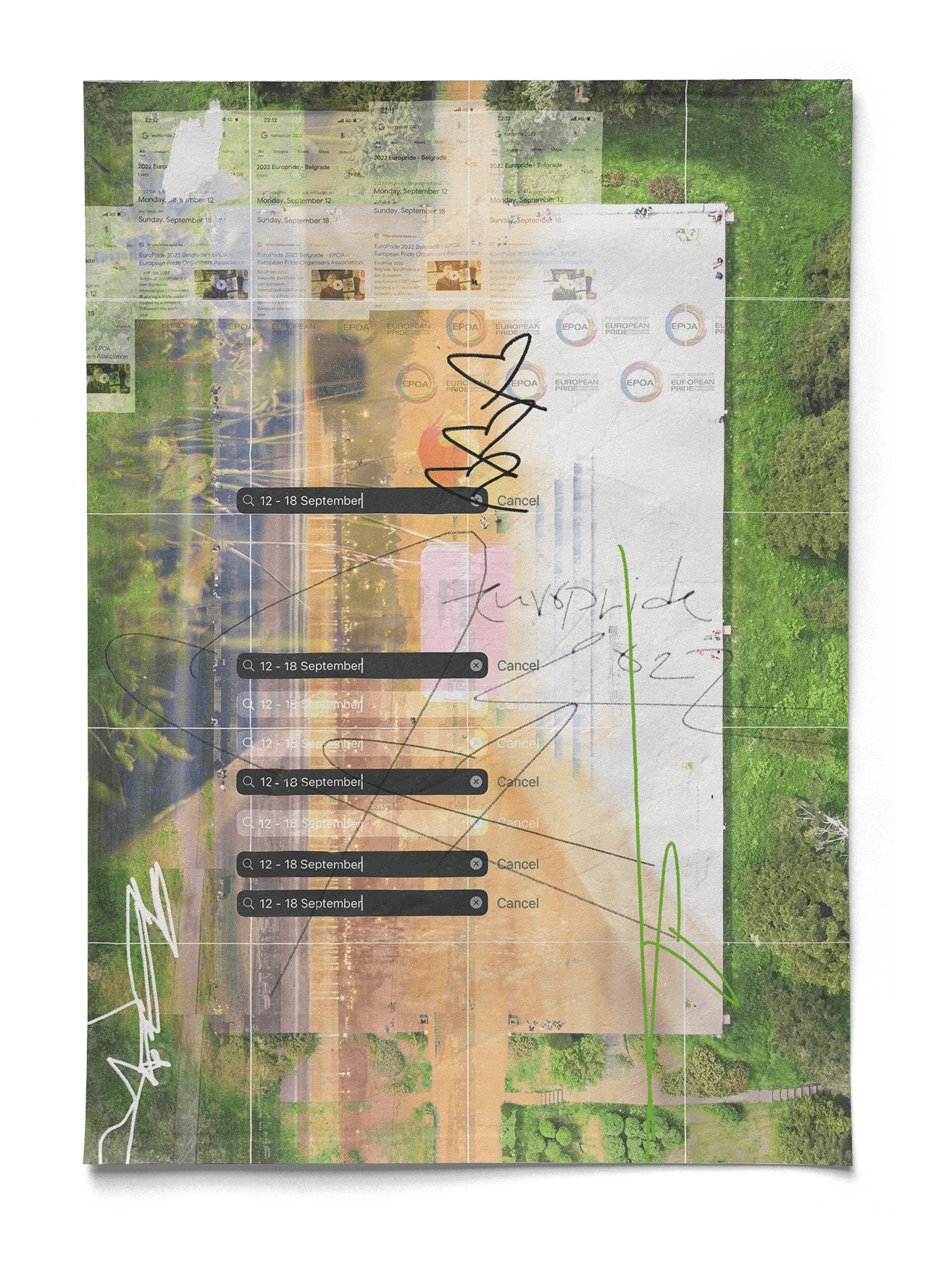 EuroPride 2022 will be held in Belgrade, from September 12th to 18th, 2022. This will be the first EuroPride organized in Southeast Europe, held in a country with a high degree of homophobia, a country whose laws do not correspond with the protection and rights enjoyed by LGBTI+ people across Europe. Therefore, EuroPride 2022 has special political and historical significance. At the same time, this event will mark the 30th anniversary of the first EuroPride, held in London in 1992.

The very name EuroPride implies an international character of this Pride, i.e. a Pride for the whole of Europe. Pride is usually limited to and organized in a specific national context, allowing the LGBTI+ community that lives in a particular country to fight for their rights' protection and adapt their demands and the approaches to struggle to their environment and context. Pride represents a form of protest against the unequal treatment of persons belonging to sexual and gender minorities, who have historically suffered oppression due to their non-heteronormative identities and practices. Pride, although often presented in the media as a big party and entertainment for LGBTI+ people, originated as a form of political fight against oppression and serves to help the LGBTI+ population communicate its political demands that will lead to equal status and a better quality of life. In countries where this minority group has ensured equality, at least a formal one, Pride is most often treated and presented in the media as a form of entertainment and a space for socialization. However, it should be borne in mind that Pride, even in countries where LGBTI+ people enjoy formal equality, always has a political character, since various political turmoils can lead to regression, i.e. the rights that the LGBTI+ population has won can be taken away and lost again. Conservative political currents across Europe are constantly trying to deny equal status to the LGBTI+ population, and although the media often picture LGBTI+ people (in Western countries) as being equal citizens, high levels of homophobia and transphobia are still present, and therefore, the fight for LGBTI+ rights is far away from done.

Due to the importance of solidarity and more efficient struggle, the LGBTI+ community in Europe has decided to expand its activities so that they are not limited to the framework of only one country, i.e. to bring them to an international level by sending a message about the universality of the problems faced by LGBTI+ people. Created with the idea of acknowledging the same problems and the same need for equal rights that LGBTI+ people have regardless of their citizenship, EuroPride is held with an aim to bring together as many LGBTI+ people in one place, giving them a sense of belonging, but also an opportunity to send political messages about the continuous need for protecting and promoting LGBTI+ rights across Europe.

The beginning of the 1990s was marked by an extremely difficult situation in which the LGBTI+ community found itself due to the HIV epidemic, which not only increased, or revealed, the level of existing homophobia, but many members of the LGBTI+ population lost their lives due to it. The organizers of the Pride in London, LAGPOC, came up with the idea to rename the London Pride into EuroPride and thus send a message of solidarity with LGBTI+ people outside the UK. Driven not only by sympathy with LGBTI+ people in the context of the HIV epidemic but also by awareness of important political events in the early 1990s, they began to think outside the borders of their country and contemplate possible forms of unification with LGBTI+ communities from other European countries. After a painstaking campaign and contacting Pride organizers from other parts of Europe, the first EuroPride was successfully organized in London. Thus, 30 years ago the tradition of EuroPride was started, and its very important political and social role for the LGBTI+ population in Europe remains. EuroPride was born out of the idea of ​​solidarity between all LGBTI+ people, regardless of the privileges they may enjoy in the country in which they were born or reside in, and the strategic decision that the demands of LGBTI+ populations in individual countries will be easier to achieve if the whole LGBTI+ movement is united at the international level.

In 1994, the organizers of Pride from various countries gathered at the ILGA conference in Helsinki and decided to establish The European Pride Organisers Association - EPOA, which will proceed to become the association responsible for licensing EuroPride. The process of giving licenses for organizing EuroPride entails the democratic voting of Pride organizations that are members of the EPOA, who, based on various criteria such as city hospitality or strong political importance, can choose which of the candidate cities will be the best choice for EuroPride that particular year. The goal of EPOA was to unite as many European Pride organizations as possible and synchronize their actions and activities, which will through their unity have more far-reaching effects. The creation of the association of Pride organizers showed the organizers' recognition of the need for establishing an international event that will make the fight for equality more visible and efficient. This was in line with the message of solidarity for the LGBTI+ population scattered outside the national borders of one country that is dealing with similar problems, just in different contexts. Today, EPOA membership includes more than 100 entities in charge of organizing Pride, in more than 40 countries. After the establishment of EuroPride, EPOA also supported the idea of ​​creating WorldPride (licensed by InterPride - International Pride Network), which was first held in Rome in 2000. It was decided that every time WorldPride is held in Europe, it will represent EuroPride at the same time, that is, no additional EuroPride event will be held that year.

EuroPride and WorldPride are recognized as a necessary and effective way to contribute to the visibility of the problems faced by the LGBTI+ population, but also as a way to provide LGBTI+ people with entertainment and the opportunity to meet people with whom they share identities, practices, and problems. Those people they will socialize with may not live in their immediate vicinity, but miles away and participants would probably not have the opportunity to meet them otherwise. Therefore, EuroPride, like WorldPride, represents a unique combination of activism, the political fight for better living conditions and equality, and a celebration of LGBTI+ people and the whole spectrum of sexual and gender identities.

After a couple of difficult years and encountering various obstacles to organizing EuroPride in different cities, EuroPride in Paris in 1997 managed to get commercial sponsors. Getting sponsors was much harder in the 1990s than it is today when companies in the West are quite vocal in their support for LGBTI+ rights. It can be said that in the first ten years of EuroPride, the organizers in various cities struggled with financial difficulties, some years were skipped and Pride was not successfully organized. In 2002 the German city of Cologne held the largest EuroPride until then, numbering over a million visitors. EuroPride in London 2016 welcomed the Mayor of London as a guest, which sent an important message about the importance of the officials' public support of the LGBTI+ population. The following year, in Madrid, the EuroPride attendance record was broken. Over 2.5 million people came to EuroPride in 2007, while Madrid was chosen for political reasons. Namely, in the years before this EuroPride, laws on gay marriage and gender identity were adopted in Spain, so EuroPride was seen as a way to celebrate such decisions of the Spanish state, but also as a way to send a message to other countries about the need for changes in legislation concerning sexuality and gender. Ten years after this, in 2017, Madrid was in charge of organizing EuroPride again, when the attendance record was broken again, as 3 million people came to EuroPride.

Until 2005, EuroPride was held only in Western European cities that were considered safe for the LGBTI+ population, and which could host a large number of LGBTI+ guests from different parts of the world. It was held in cities such as Oslo, Stockholm, Manchester, etc. EPOA members granted a license for organizing EuroPride to Warsaw in 2005. This proved to be a politically and strategically very important and courageous decision, as the mayor of Warsaw then proceeded to ban the Pride, thus pointing out the level of oppression of the LGBTI+ population in Poland. Such a ban also opened the doors to a new strategic approach to struggle. Not wanting to peacefully agree to Pride's ban, local organizers sued the Polish state at the European Court of Human Rights, which then, two years later, ruled that banning Pride was a threat to human rights. In this way, Warsaw was given the opportunity in 2010 to become the first country with a communist past to host EuroPride. The more modest attendance of this EuroPride, compared to other cities in which it was organized, indicated the importance of organizing EuroPride in cities outside Western Europe.

Although the organization of EuroPride does not lose its importance by it often being held in cities where it has already been organized and which have already shown their openness to the LGBTI+ population and its fight for equality, throughout the voting process the members of EPOA are not led just by thoughts of the city's safety, or if a particular country represents a positive example in its efforts to ensure equality for the LGBTI+ population. When choosing a city to hold the title of EuroPride organizer, EPOA members keep in mind how organizing such an event in a more conservative country can affect the LGBTI+ population in it, and how the support of residents of other parts of Europe can contribute to its fight for equality. Moreover, in what ways a Pride organized outside Western Europe can acquaint the LGBTI+ community from Western Europe with the problems of individuals from other countries and thus foster overall solidarity and unity within the community, strengthening the ideas on which EuroPride was founded. During the voting for the organizer of EuroPride 2022, EPOA members have shown that they understand the importance of organizing Pride even in contexts that do not represent positive examples for the treatment of the LGBTI+ population. In competition with cities from countries where LGBTI+ people have achieved far better legal and de facto social positions, such as Barcelona, ​​Dublin, and the joint application of Lisbon and Porto, Belgrade won the vote in the first round, by winning 70% of the EPOA members' votes. By giving Belgrade Pride a license for organizing EuroPride, the members of EPOA remained faithful to the values ​​on which ​​EuroPride is based and expressed solidarity with the LGBTI+ population in Serbia, but also with LGBTI+ people in the whole of Southeast Europe.