At EuroPride everyone can celebrate what they are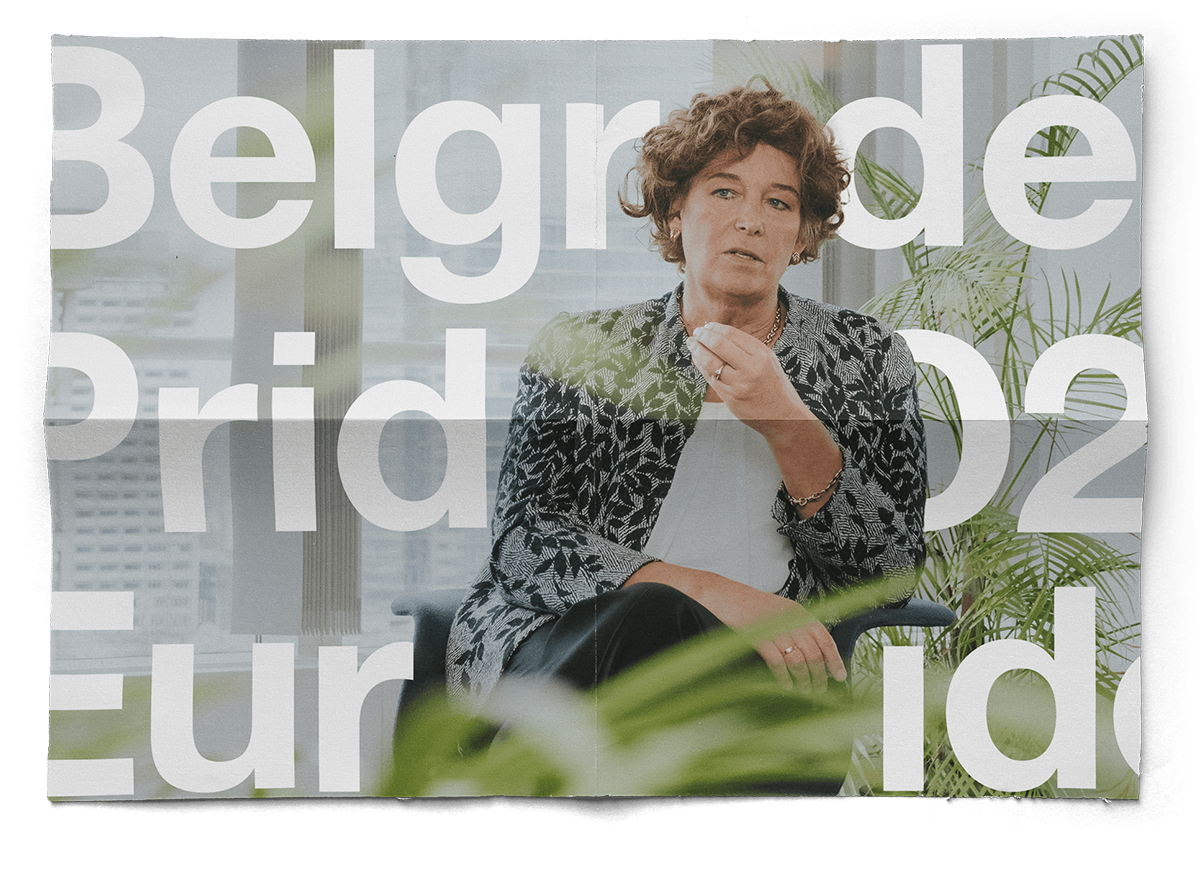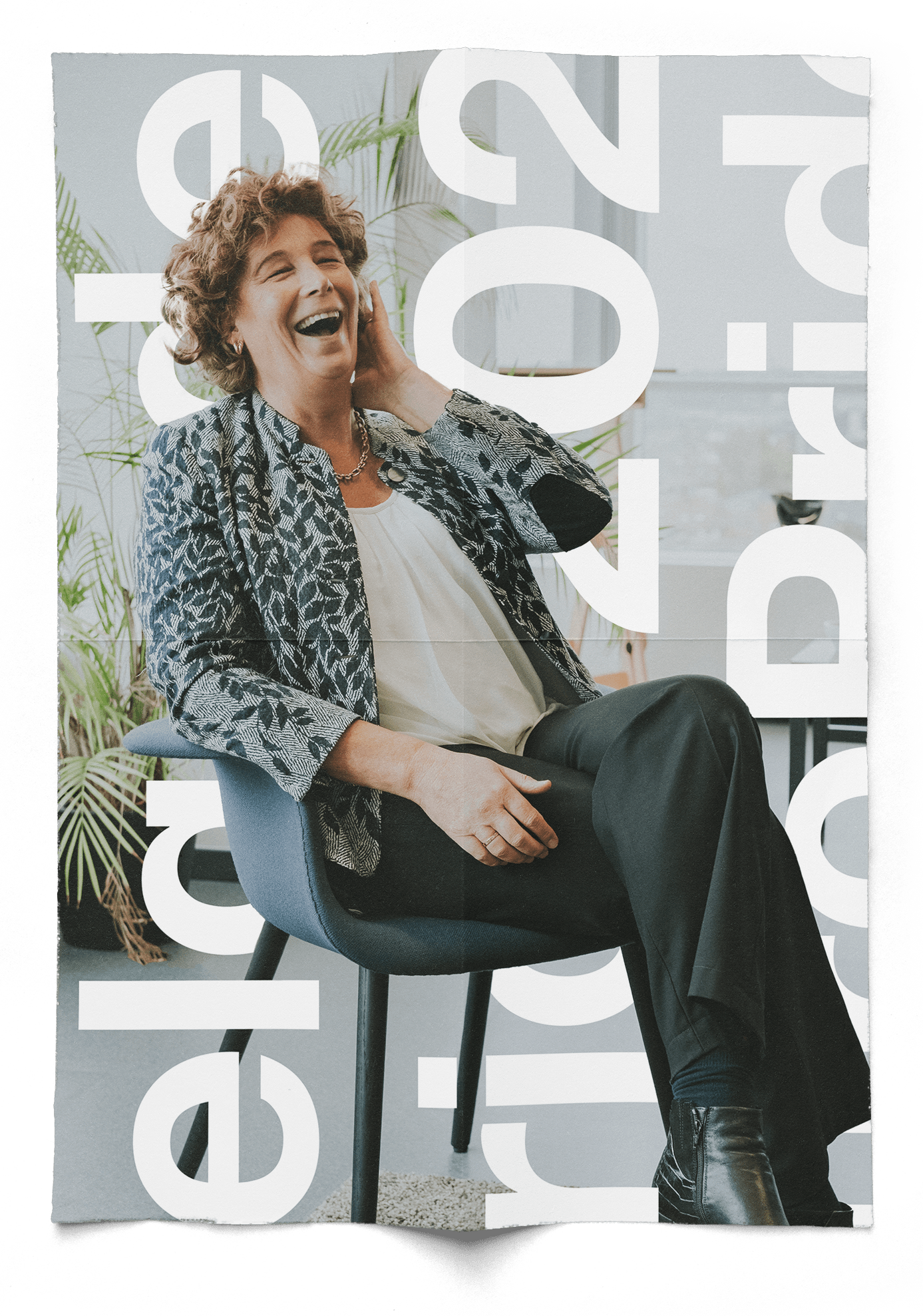 Petra De Sutter is a Belgian politician, currently serving as federal Deputy Prime Minister. She is a member of the Green party. She was previously a Member of the European Parliament from 2019 until 2020, when she was named Deputy PM with the responsibility of overseeing Belgium's public administration and public enterprises. She is the first transgender minister in Europe.
1. EuroPride in Belgrade will be the first EuroPride in this part of Europe. What are your expectations?
I've attended EuroPride and other prides several times already. It is always an abundant celebration where everyone can be themselves and proudly show and convey what 'being yourself' means. And I expect this to be no different in Belgrade. Actually, I'm particularly happy that EuroPride will take place in Belgrade this year, with support of the Serbian government, as it will be a sign of appreciation and support for local LGBTQI+ persons, groups and activists. They too are entitled to adequate protection against discrimination and violence and the enjoyment of equal rights they are fighting for. We want LGBTQI+ people in Serbia to know that they can count on our support. That's why I am happy to be attending EuroPride.
2. How do you perceive the current situation in Serbia regarding LGBTI+ rights?
Let me begin by stressing that when referring to LGBTI+ rights, it is in fact a matter of fighting for equal rights, such as the right to dignity, the right to a life free of discrimination, the right to respect for private and family life, and so on. When we look at the Rainbow Index, we clearly see that Serbia still has a long way to go when it comes to establishing a strong legal framework guaranteeing equal rights for LGBTQI+ persons. They score 38% (while Belgium scores 72%). And I certainly do not want to lecture anyone. My country, too, still faces challenges. We are, for example, still adjusting our legislation concerning legal gender recognition, intersex people or a ban on conversion therapy. But I do hope that Belgium can be an inspiration to other countries, as we are one of the pioneers in providing a strong legal framework to ensure equal rights for LGBTQI+ persons. And at the same time, we can also learn from LGBTQI+ activists in Serbia, as their fight is different, but we have the same goal. I am looking forward to meeting them. Finally, it's also important to stress that rights are never acquired or obtained forever. Therefore, we must continue to support each other, continue our fight together and always protect our acquired rights.
3. Do you believe Serbia is ready for this historic event?
Absolutely. A recent survey of Civil Rights Defenders shows that there is more and more support for LGBTQI+ rights among the Serb population. This gives hope for the future. And it's particularly encouraging to see that the support is quite strong among younger people: as they will shape the future, this historic event comes at the right moment in time. The survey also shows that more and more people come across persons who identify as LGBTQI+. They meet or know people who are openly gay, for example. And we know that this helps to increase acceptance and a more positive attitude towards LGBTQI+ rights. In that context we have a saying in Belgium that goes: 'unknown is unloved' - but I don't know if that can be translated into Serbian (laughs).
4. EuroPride 2022 will be a significant step not only for the LGBTI+ community in Serbia but in the whole Western Balkans region. What should be the message that Belgrade will send to the world?
Hosting EuroPride does indeed give Serbia a great opportunity to show itself to the rest of the Balkan Region (and the world) as a country that is open to change and a country that values everyone being able to be themselves – safely. Of course, it is not up to me to decide what the message should be that they send to the world, but I do hope that this will give the local LGBTQI+ community a chance to make themselves heard, to have their demands addressed and to be taken seriously as an important part of Serbian society.
5. How can Europe show its solidarity with the LGBTI+ community in the region having in mind that hate speech and threats toward the community are widely spread in Serbian society and public discourse?
Hate crimes and hate speech are unfortunately still too common everywhere, including in Belgium. It is not easy to eliminate them. I think we should continue to speak out against these crimes. Everyone can take responsibility by telling others that there is no place for hate in our society. Solidarity is key. Solidarity between Europe and the Balkan region, but also between Belgium and Serbia or activists among themselves. I am thinking, for example, of the fight for women's rights or against racism. If we all pull together, we can get much further. Solidarity can be a powerful weapon against hatred - because it strengthens people's sense of not being alone. That is why it is so important that many of us are present at the EuroPride - from ministers to allies and activists from all over the world.
6. The requests of the LGBTI+ community have not changed since 2017. However, neither of them has been fulfilled. Can Serbia expect further pressure from the European Union to make some progress on these issues, especially one that refers to adopting the law on same-sex partnerships?
This is a difficult question, with a complex answer. As you know, Serbia is a candidate for EU membership. Of course, I personally cannot comment on this process, but I can say that equal rights for LGBTQI+ persons are always taken into account within this accession process. Hopefully, it can be an incentive for policy makers to work on this. Moreover, there is work to be done within the EU as well. For example, a ruling by the European Court of Human Rights states that all member states of the Council of Europe (of which Serbia is a member) must recognise same-sex partnerships (when that's also available for people of opposite sex), but unfortunately, we see that even within the EU, not all Member States recognise a partnership for same-sex couples. Therefore, we can only conclude that we, as the EU, are moving somewhat in the right direction, but it could go faster. And, in the meantime, we just need to proclaim our messages over and over again: LGBTQI+ rights are human rights and they should be safeguarded at all times. And let us hope that organizing EuroPride can also speed things up, especially now that there are concrete proposals on the table.
7. What are the good practices that Serbia could learn from Belgium regarding the protection of LGBTI+ rights?
Every context is different. Every country has its own history and culture. Unfortunately, we cannot just copy-paste a strategy. But I do believe it is important to build alliances: between activists and politicians, with civil society. And look for allies even in places where you might not expect to find them (in Belgium, for example, it was both academics and clergy who were involved in LGBTQI+ initiatives in the 60s and 70s). And as I pointed out earlier: people's attitudes change when they meet or get to know people who identify as LGBTQI+. A daughter, a friend, a colleague, a teacher, ... This will not always be easy, but it becomes easier when there is more space for it.