Travel info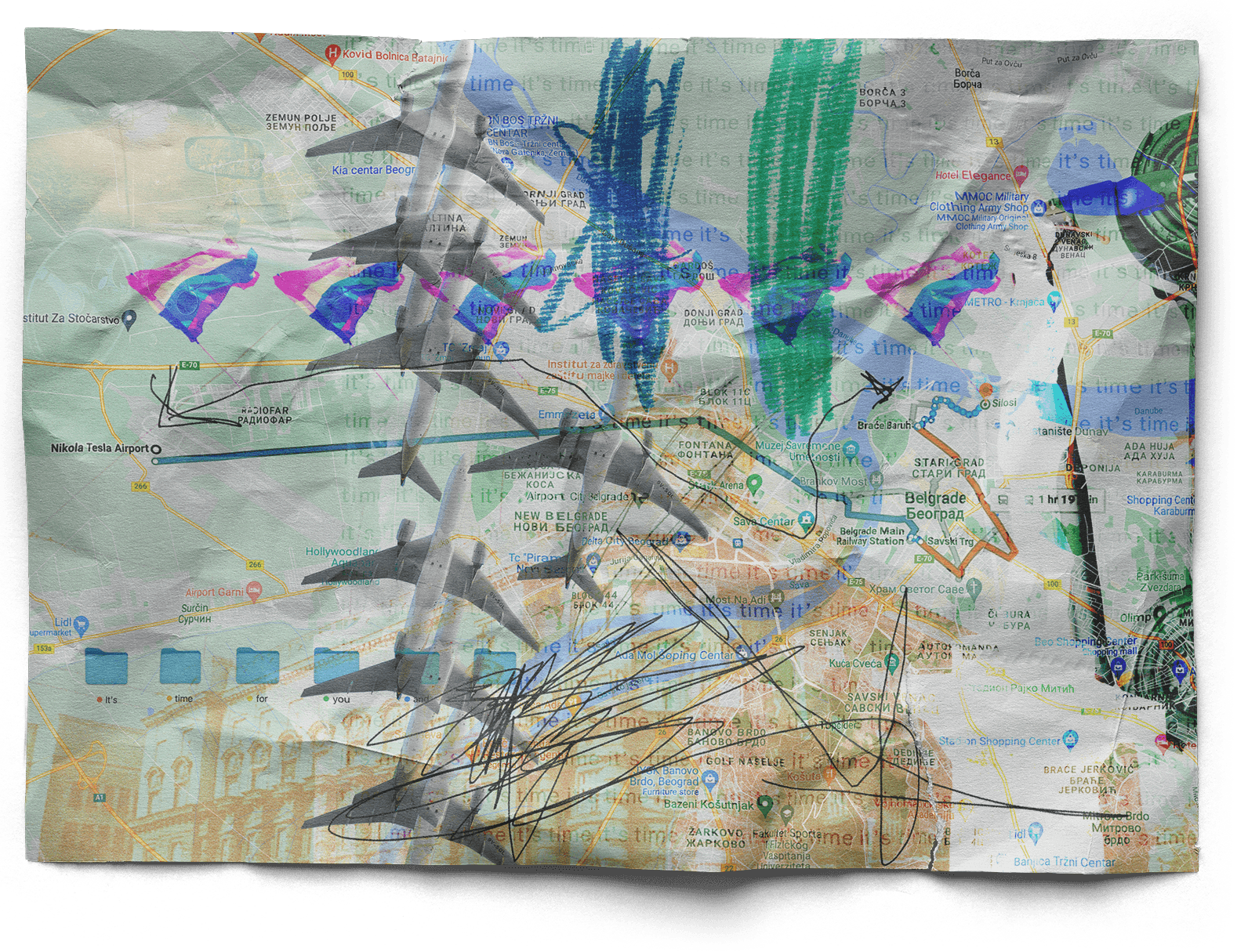 Arriving by plane


Belgrade Nikola Tesla Airport is an international airport located in Belgrade, Serbia. It is the largest and busiest airport in Serbia, situated 18 km west of downtown Belgrade near the suburb of Surčin.

Two other airports in Serbia also offer flights to several international destinations (including routes operated by low-cost airlines): Niš Constantine the Great Airport (230 km away from Belgrade) and Morava Airport (130 km away from Belgrade).
How to reach the city from Belgrade Nikola Tesla Airport


Visitors can Travel to and from the airport by:
А1 Mini bus


Route: Airport ‒ Slavija Square (Kralja Milutina Street) ‒ Airport
Ticket price ‒ RSD 300 (pay on the bus)
Approximate travel time ‒ 30 minutes
Check the timetable of departures here: link.
Public Transportation Line 72

Route: Airport ‒ Zeleni venac Square
Ticket price ‒ 89 RSD (if purchased at a kiosk) or 150 RSD (if purchased on the bus)
Approximate travel time ‒ 40-50 minutes
Check the timetable of departures here: link.
Taxi


Belgrade airport operates a fixed-priced voucher scheme for taxis to Belgrade. This means you will know the price before you leave. Get a voucher at the taxi counter in the international arrives area - near the exit. Passengers on arrival have fixed prices of taxi services at their disposal according to 6 zones-destinations within the city of Belgrade. Tell the operator at the taxi counter which zone you want to travel to and they will issue you with a voucher. You pay the taxi driver when you arrive.
A detailed map of the zones can be found on the website of the airport https://www.beg.aero/eng/parking_access/transport/taxi_service
! IMPORTANT !


We do NOT recommend that you use taxis parked in front of the terminal without a voucher. There have been reported cases of scams, especially among tourists. Please, use the voucher or order a taxi using the application of a safe service provider (you can find a list of taxi services below).
Arriving by train


All domestic and international trains depart from and arrive at the (new) Beograd Centar railway station (known as Prokop to locals), which is located in the Savski Venac area of the city (Prokupačka Street).
The old main Railway Station (Glavna Railway Station), located in the city centre, has been permanently closed.
Arriving by bus


Belgrade Bus Station, known as BAS (short for Beogradska Autobuska Stanica), is located close to the city centre on Železnička street (no. 4).
From here a comprehensive network of bus lines connects Belgrade with all the major cities in Serbia as well as cities across the former-Yugoslavia. There are also regular bus connections with 17 European countries.
When buying a bus ticket for domestic travel, you will also receive a token to enter the platform area.
You can find the timetable of departures and arrivals on the Bus Station's website.