Health Protocols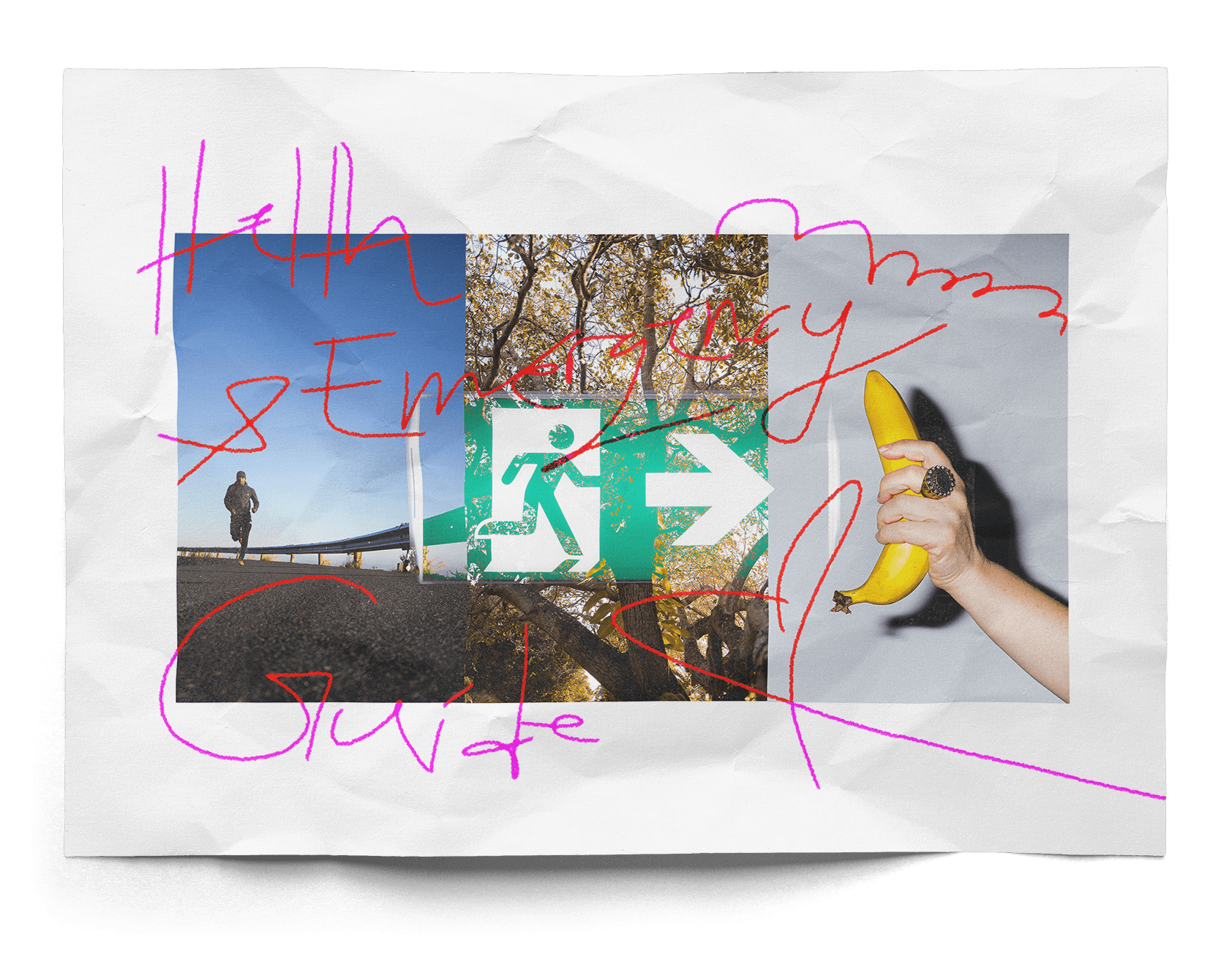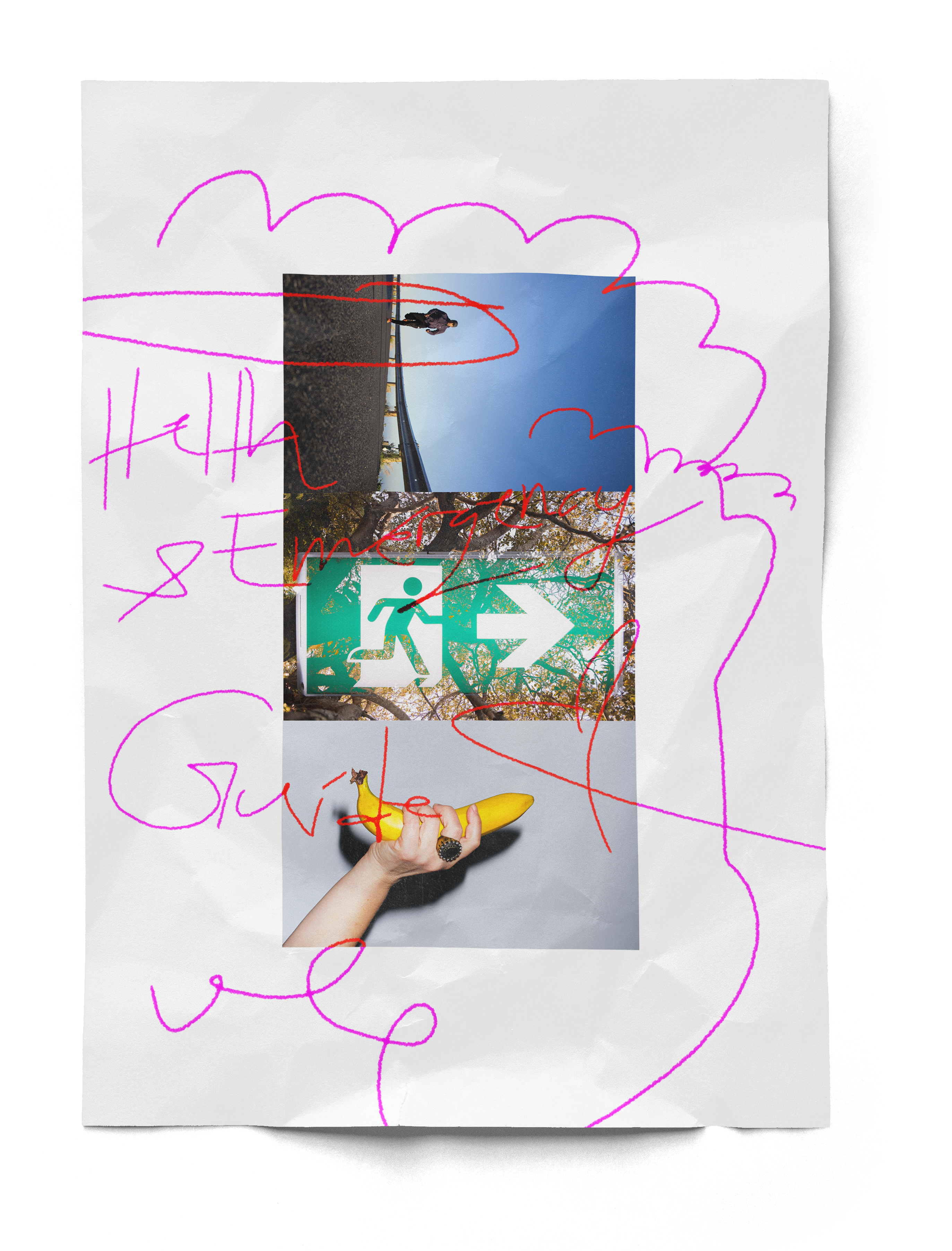 If you are experiencing any of the below mentioned symptoms of monkeypox or covid-19, please dial our trusted, licenced medical staff for further steps and instrucions: +381 66 57 94 890
Monkeypox Info
Information from the World Heath Organisation
What is monkeypox?
Monkeypox is a virus that causes a disease with the same name. Its incubation period is between 5 and 21 days. Monkeypox is often self-limiting, meaning symptoms usually go away within two to four weeks without treatment.
What are the symptoms I should look out for? Symptoms can be mild to severe. They include:
Rash on face, hands, feet, eyes, in mouth, inside or around the anus, and/or on and around the genitals. May appear with blisters
inflammation and pain in rectum
fever
swollen lymph nodes
headaches
muscle aches
low energy
Symptoms usually begin with a fever, muscle aches, backache, fatigue and then progress to lesions, a rash, and painful lymph nodes. Lesions and rashes can start on the hands, neck, and face and may then spread to the rest of the body. The rash is usually painful and uncomfortable. In this latest outbreak, most – but not all –cases have been detected in gay, bisexual and other men who have sex with men, with lesions and rashes appearing on or around the genitals, on or around the anus, or in the mouth. However, it is important to emphasise that anyone can catch monkeypox if they have close physical contact with an infectious person, regardless of their sexual orientation. People more at risk of exposure to monkeypox include household members and sexual partners of cases, commercial sex workers, and health workers. It is wrong to stigmatise anyone for having monkeypox. 9
How is monkeypox spread?
Monkeypox is not normally easily spread between people. To catch monkeypox you need to have prolonged close contact with someone who already has monkeypox, or with their contaminated belongings. Having direct skin-to-skin contact with the rash or lesions of someone with monkeypox is particularly risky. Our advice is to, among other things:

Practice safer sex, including limiting the number of sexual partners. Wearing condoms can reduce but not fully eliminate the risk of infection with monkeypox.
Keep your hands clean, using soap and water, or alcohol-based sanitiser.
What can I do if I suspect I have monkeypox?
If you have any monkeypox-related symptoms, follow your health provider and health authorities' guidance, including:

Avoid large gatherings, parties, festivals, and crowded events.
Take a break from having sex until until you've sought medical advice and have been confirmed to be well/recovered.
Report your symptoms to an STI clinic or other health provider.
Get tested for monkeypox, as advised.
What should I do if I am confirmed with monkeypox?
Follow your health provider and health authorities' guidance, including:

Isolate until your symptoms disappear (when the last scab has fallen off and a layer of skin has grown over the lesion).
Take a break from sex. Because of uncertainty about transmission, as a precaution wear a condom during sexual activities for 12 weeks after the lesions have healed.
Avoid contact with people more vulnerable to severe disease from monkeypox (pregnant women, young children, immunocompromised people).
Share your contacts with health authorities so they can be informed and can protect themselves and others. In line with your national regulations, if you do not feel able to share this information, consider contacting close contacts yourself or ask a healthcare provider to do so anonymously.
It is important to note that monkeypox is not limited to men who have sex with men, although most of the current cases are from this community. Anyone who has close contact with someone who is infectious can catch monkeypox, regardless of their sexual orientation. It is wrong to stigmatize anyone.
More information regarding monkeypox and current outbreak find on the WHO website. https://www.who.int/emergencies/disease-outbreak-news/item/2022-DON396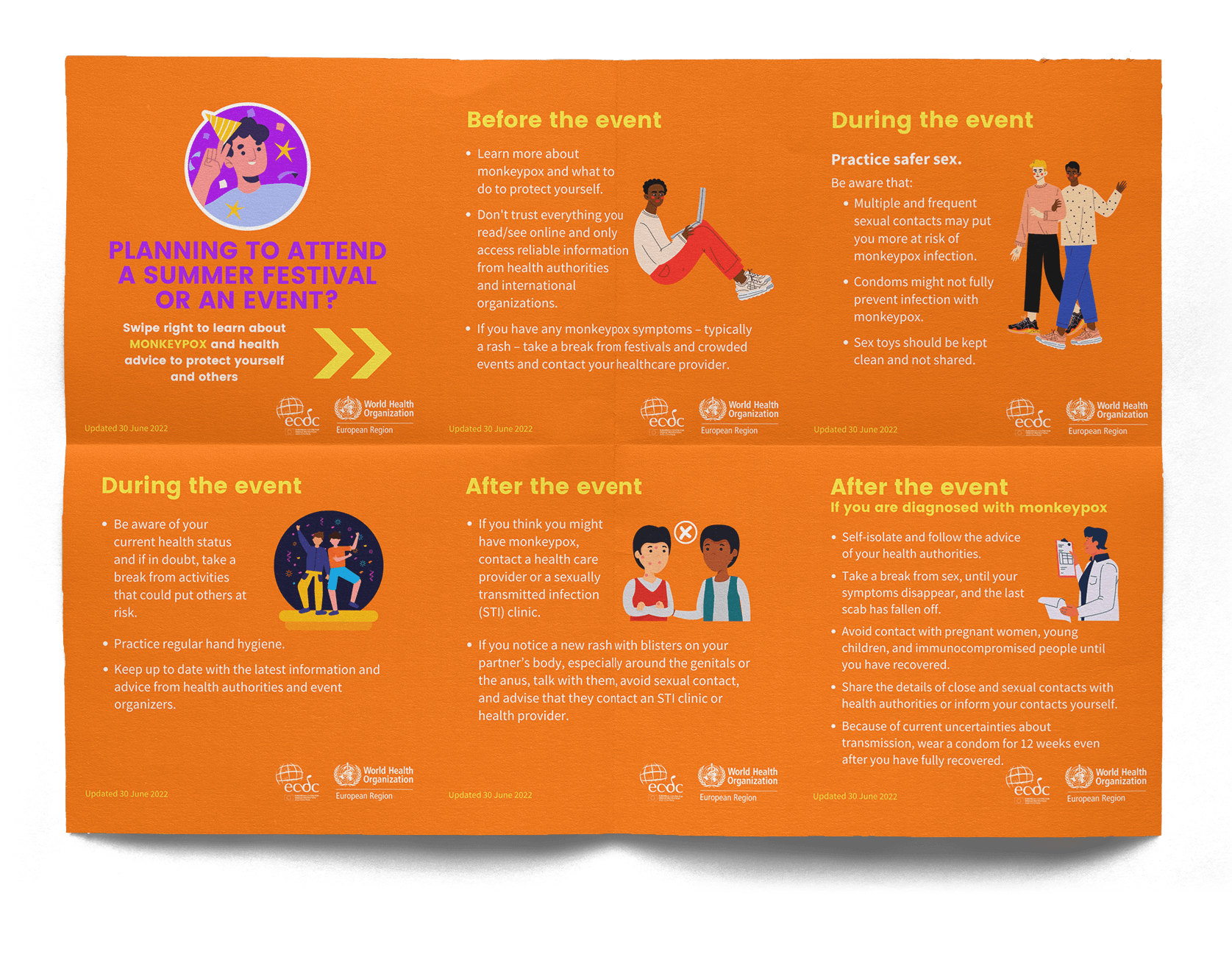 Covid 19 Info
Overview and symptoms (Information from the World Health Organisation)

Coronavirus disease (COVID-19) is an infectious disease caused by the SARS-CoV-2 virus.
Most people infected with the virus will experience mild to moderate respiratory illness and recover without requiring special treatment. However, some will become seriously ill and require medical attention.


Most common symptoms:
fever
cough
tiredness
loss of taste or smell.
Less common symptoms:
sore throat
headache
aches and pains
diarrhoea
a rash on skin, or discolouration of fingers or toes
red or irritated eyes.
Serious symptoms:
difficulty breathing or shortness of breath
loss of speech or mobility, or confusion
chest pain.


Seek immediate medical attention if you have serious symptoms. Always call before visiting your doctor or health facility.
People with mild symptoms who are otherwise healthy should manage their symptoms at home.
On average it takes 5–6 days from when someone is infected with the virus for symptoms to show, however it can take up to 14 days.
Entry to Serbia
As of 1 August 2022, travellers from all destinations do not need a negative test or prove vaccination to enter Serbia. However, we recommend you check entry requirements before traveling, since situation can change due to a growing number of detected cases.
Current measures
As of 1 August 2022, masks are required to wear only in health institutions (e.g., hospitals). Currently there is no curfew or any other limits in opening hours of shops, entertainment venues, etc.
Where can I get tested?

If you experience any symptoms, we recommend you to limit your contacts with others and do not attend EuroPride events.
It is possible to receive a PCR or antigen test at the following locations:
headache
The Torlak Institute (possible to book online and receive payment information at https://ezakazivanjepcr.euprava.gov.rs/)
The Belgrade City Institute for Public Health (possible to book online and receive payment information at https://ezakazivanjepcr.euprava.gov.rs/)
a rash on skin, or discolouration of fingers or toes
Private health institutions (Medigroup, Biomedica, Konzilijum, Aqualab, Talija, Medlab, Humana). We recommend you to check in advance which type of tests the labs are able to provide.
Safety recommendations (Information from the World Health Organisation)

Protect yourself and those around you:
Get vaccinated as soon as it's your turn and follow local guidance on vaccination.
Keep physical distance of at least 1 metre from others, even if they don't appear to be sick. Avoid crowds and close contact.
Wear a properly fitted mask when physical distancing is not possible and in poorly ventilated settings.
Clean your hands frequently with alcohol-based hand rub or soap and water.
Cover your mouth and nose with a bent elbow or tissue when you cough or sneeze. Dispose of used tissues immediately and clean hands regularly.
If you develop symptoms or test positive for COVID-19, self-isolate until you recover.
For further and latest information, we recommend you to visit the official website or call +381 (0)64 8945 235 (number issued by Ministry of Health), Institute for Public Health "dr. Milan Jovanovic Batut" (Dr. Subotic Street 5, 11000 Belgrade; tel: +381 (0)11 2684 566)
Free HIV testing as part of EuroPride 2022
Nacional Center for Sexual and Reproductive Health "Potent" will provide anonymous and free HIV testing as part of EuroPride 2022. Free and painless HIV testing, with voluntary and confidential counseling at the Potent Center, is planned for the following sensitive groups:

men who have sex with men, - trans people, and
sex workers
Testing can be done:

1. At "Potent" offices:

Address: Miloša Pocerca 30, Belgrade.
"Potent" Center for testing, counseling and psychological support is open from Monday to Friday. You must make an appointment at the following link: https://potent.org.rs/gej/ (select the city of Belgrade, then select the date that suits you, and then select your time slot. You will receive confirmation by email that the appointment was successful.)

2. At Europride 2022 itself.

Just look for the "Potent" logo and our counselors will give you all the information. Testing takes only 15 minutes.

3. At the party organized as part of EuroPride 2022.

At these three locations, you'll meet warm and dedicated counselors who strive to provide support, and will answer all your questions about STDs and how to protect yourself.